P O S T • V I V O @ Frequency Fridays Live Stream Edition
Format
: 3D Animated Experimental Video
Duration
: 14 minutes 30 seconds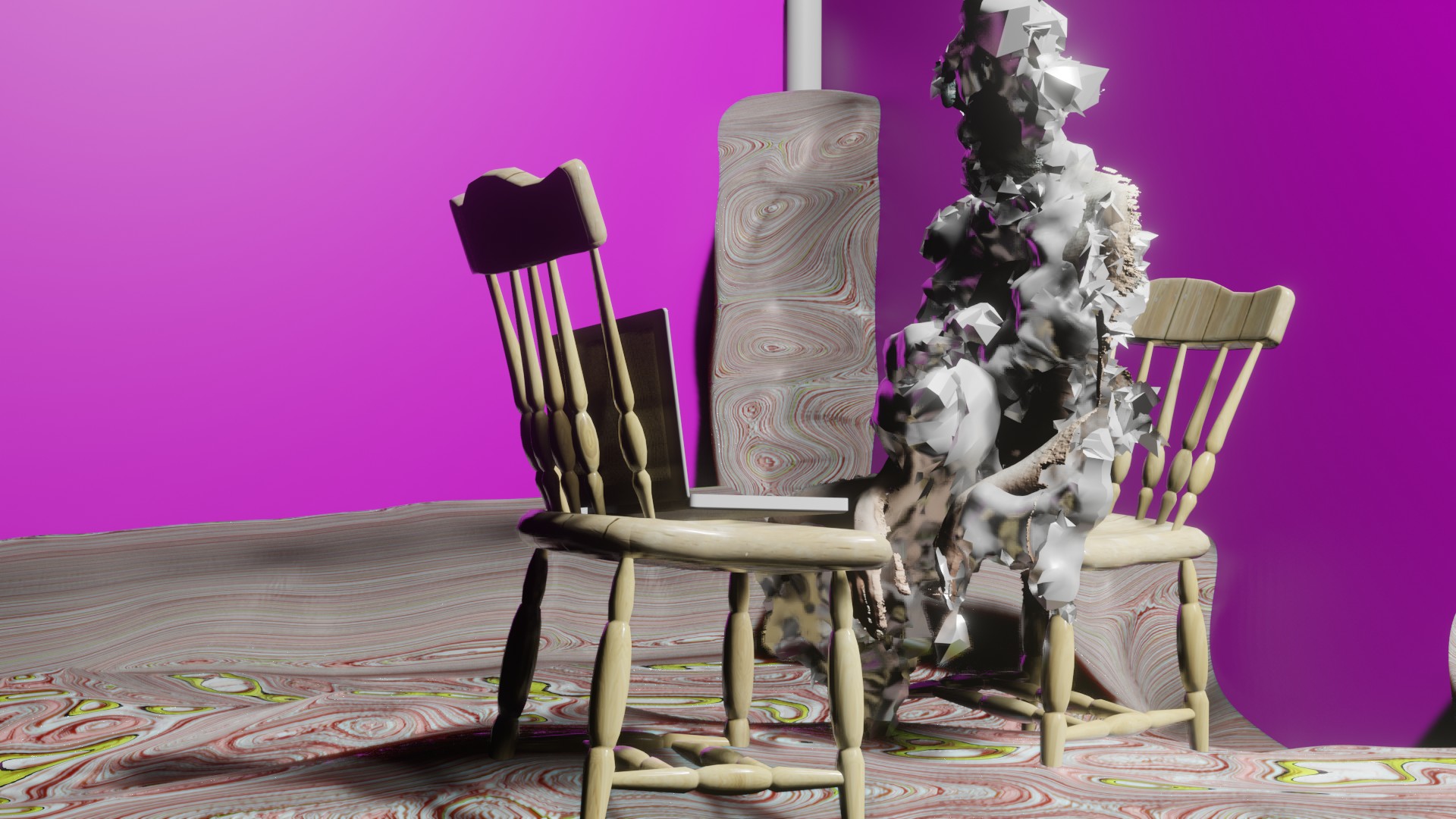 P O S T • V I V O, an ongoing collaboration between artists Adrienne Cassel, AI Markus, and Samir Gangwani was invited to perform at the Fuse Factory Electronic Digital Arts Lab in Columbus, Ohio for their Frequency Fridays series. The intent of this piece was to provoke questions surrounding the relationship of identity and confinement in the digital post-pandemic age of internet ideology, and exists as a speculatice critique of futurism. We wanted to use this opportunity to examine inequities of power and the body as a site of conquest and a site of information within corporate corporeal commodity. Incoporating digital artifacts and interruptions through voice modulation and coded glitches throughout the piece, P O S T • V I V O alludes to the systemic infiltration that our bodies are subject to on a daily basis.

Read more about Frequency Fridays here.
See P O S T • V I V O 's previous performances and documentation here.


"On the evening of Friday, November 6th, presented via our Twitch channel live-stream performances of composer/violinist Sarah Bernstein (NYC), noise artist Id M Theft Able (ME), performance art trio P O S T • V I V O (PGH), and David Reed and Ty Owen's dark ambient/noise/video project Fatal Gaze (CMH). P O S T • V I V O (Samir Gangwani, Adrienne Cassel, and Austin Marcus) is a technologically-driven, idealized vision of an alternative reality. Informed by the often-visceral limitations of entropic physical existence and imperfection, we deconstruct the body, reconstructing identity, culture, thought, and perception inside a virtual space which is timeless and entirely our own."

- The Fuse Factory, event description



See the full video below:



P O S T • V I V O is selling merchandise including stickers and t-shirts available through contacting postvivotrio@gmail.com:


---

Roles:
3D Modeling, Animation, Design, Texturing, Visual & Concept, Creative Direction, Sound Design

Tools used:
Blender, Zbrush, Sketching, Storyboarding, Procreate, Photoshop, Ableton, After Effects