Aether.01


Aether.01 is a durational virtual performance piece. I created a motion capture system that allowed my audience to control my virtual avatar performing as Me. I added scripts that caused Me to not strictly follow the movements, but rather created a vocabulary and language of movement that made room for more agency and personhood within the void. Aether.01 is an iteration of Void (Giving Birth to Myself).



I constructed my mesh in Blender and added texture maps and details in Zbrush. By using a Kinect sensor I captured skeleton data and used this for tracking coordinate points that were converted into OSC messages via Unity. I added scripts that re-targeted the positions of my Avatar's bones either towards or away from the coordinates generated by the skeleton.


Aether.01 was a part of a dual exhibition with Summer Jade Leavitt, entitled Possible Bodies at Phosphor Project Space (PGH). It is a conceptual iteration of Void (Giving Birth to Myself).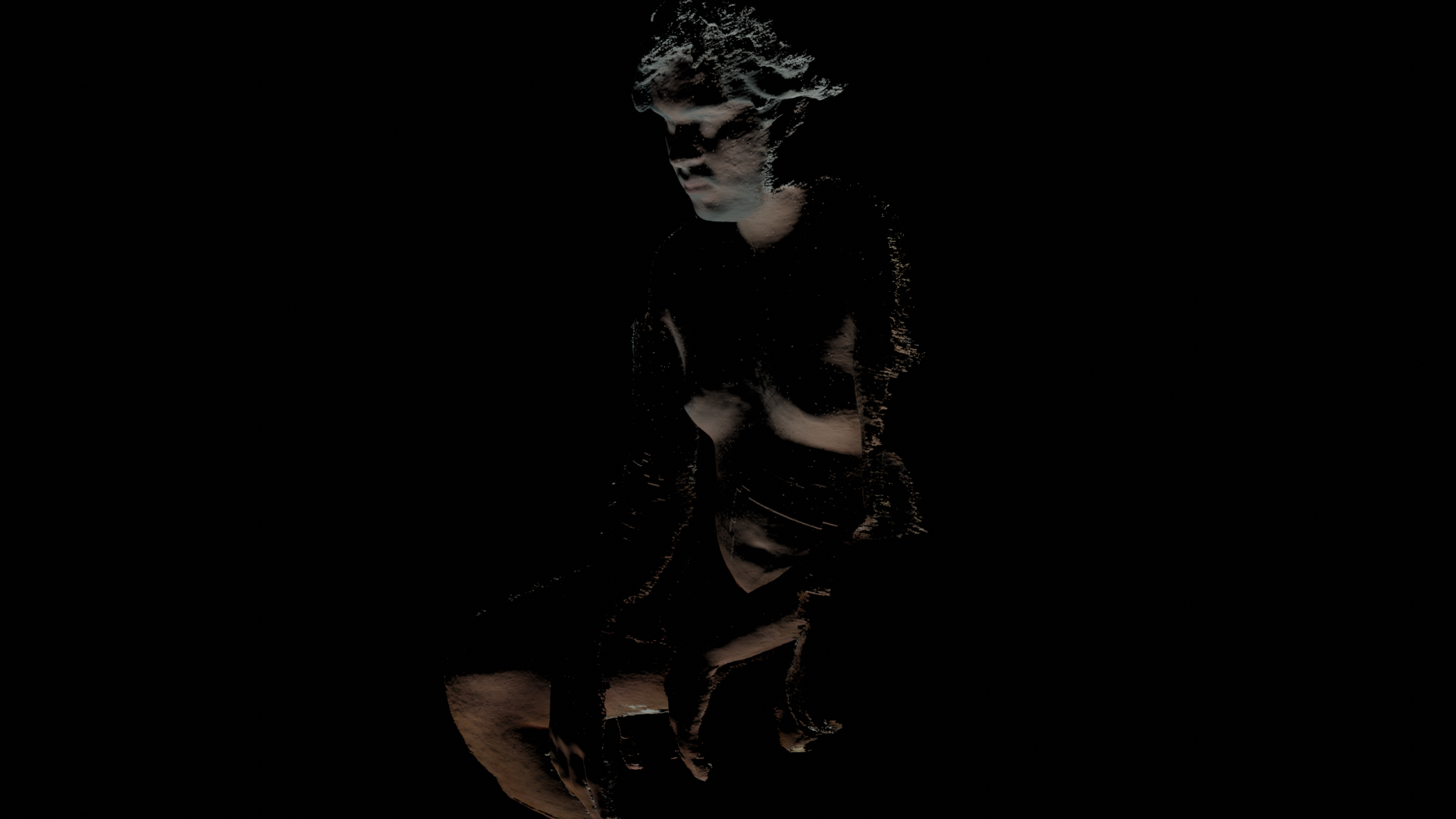 Projected visuals for P O S T • V I V O 's 2019 New Orleans Tour. Performance at Mudlark Public Theatre.







Portrait, 2017 - ongoing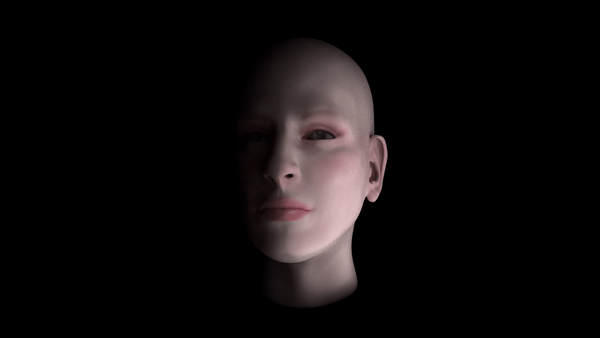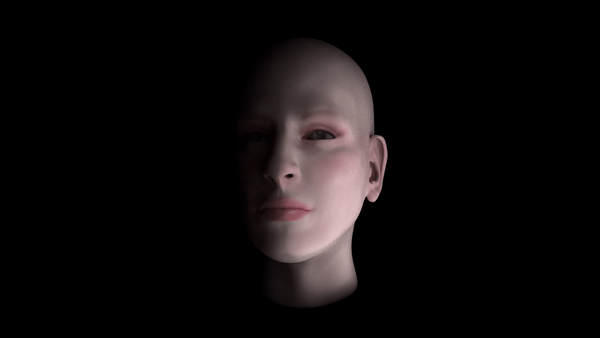 models made by hand in Blender and Zbrush.
rendering in Maya
VOID(Giving Birth to Myself), 2018
audiovisual 3D animation

shown at DOT GOV, 2018.

3D model made with Zbrush and animated in Maya.
movements made using motion capture.
simulations made in Blender.